21.12.2017
Teknoaidi – Positive Phuture Timeline
Katalogi#: KOVAWEB14
Julkaisupäivä: 21.12.2017
Formaatti: 320kbps .mp3 ja 24-bit .flac
Tyylit: Shamancore
Pituus: 20:27
Biisit:
1. Positive Phuture Timeline
2. Pineal Krystals
3. Heritage
4. Clarity
Lataa .mp3 paketti tästä tai tästä
Striimaa tästä:

Masteroinut: Miika Salo
Kansitaide: Acute Haltija
Linkkejä:
Teknoaidi
10.8.2017
Kovaydin.NET presents Passenger of Shit ft. Ethereal Girl (AUS)
Pvm: 7.10.2017
Aika: 22-08
Paikka: UG/Tampere
URL: http://www.kovaydin.net
---
Päästage:
Passenger of Shit ft. Ethereal Girl (AUS) LIVE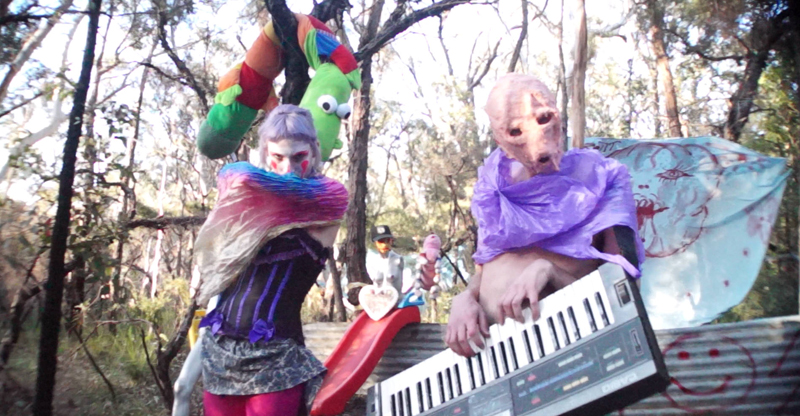 Passenger of Shit, is an Australian musician who specializes in speedcore and breakcore. Active since the late '90s, he is one of the most prominent members of the Australian underground, and one of few local musicians specializing in horrorcore and harsh noise. He is known for his unapologetic, everything-in-excess approach to electronic music, which he refers to as "erotic speedcore" or "sadcore." Ridiculously fast beats, woodchipper-fed breaks, cheesy melodies and bizarre, vulgar lyrics are more or less what can be expected. His bizarre themes carry on to his hip-hop work and his chaotic, shrieking noise work.
dA JoRMaS LIVE (PERUTTU)
DoomsDay Sounds LIVE
Hiiden Virren Vinguttajat LIVE
Junglist Vampire & Fucktopuss b2b
Shatterling & Talman b2b
Valovoima LIVE
Vikasietotila LIVE
#hardcore_techno #speedcore #breakcore #shitcore #8bit #tracker #gabber
Soittoajat:
22:00-23:00 Valovoima LIVE (atmospheric speedcore)
23:00-00:30 Shatterling & Talman b2b (crossbreed)
00:30-01:00 Vikasietotila LIVE (8bit)
01:00-02:00 DoomsDay Sounds LIVE (hardcore/speedcore)
02:00-03:30 Passenger of Shit ft. Ethereal girl LIVE (sadcore/erotic speedcore)
03:30-04:30 Junglist Vampire & Fucktopuss b2b (breakcore)
04:30-05:30 Hiiden Virren Vinguttajat LIVE (shamancore)
05:30-06:30 Meke (oldschool hardcore/gabba)
06:30-07:30 Noison (atmospheric speedcore)
07:30-08:30 Fa Na Tek (schranz->breakcore mashup)
Visuals: CGVJ Juippi
Chilistage:
#8bit #ambient #dubstep #idm #techno #experimental #suomisaundi
Soittoajat:
20:00-22:00 Bluescreen Brothers (disco/whatnot)
22:00-23:30 DJ Absolutely Beautiful (ambient/idm)
23:30-01:00 DJ EveAngel's Evelution (chiptune)
01:00-02:30 DJ Jarkko (chiptune/suomisaundi)
02:30-04:00 Mustalaiska (live)
04:00-05:30 RRRastas (suomisaundi)
05:30-07:00 DJSJ (dub/step)
Vain kutsulla sisään! Jos et ole vielä saanut kutsua tapahtumaan Facebookissa niin varmista pääsysi mailaamalla facenimesi sekä sähköpostiosoite jolla kirjaudut faceen niin kutsumme tapahtumaan. Jos ei löydy tiliä facesta niin infot kulkee myös mailitse. Infomaili: avaruusveli [ÄT] gmail.com
12.5.2017
VA – Sounds from the Finnish Hardcore Techno Underground Vol. 2
Katalogi#: KOVAWEB13
Julkaisupäivä: 12.5.2017
Formaatti: 320kbps .mp3 ja 24-bit .flac
Tyylit: Hardcore/Breakcore/Crossbreed/Speedcore/Shamancore/Psycore/Flashcore
Pituus: 1:14:27
Biisit:
1. Teknoaidi – Tähtitarhojen Taipaleella
2. Talman – The Dark Side of Life
3. Skelic – Metasthasis
4. Uniqu – Lost in Thoughts
5. Junglist Vampire – Cheese in My Feet
6. Tusk Mite – Splinter Children
7. Iconobreaker – Intricacy
8. DoomsDay Sounds – Run!
9. Lizard Drum – Unholy Abomination
10. SatanoiD – Marzine Phantom Gun
11. Hiiden Virren Vinguttajat – Hiidenlöyly
12. AM/PM Programme – The Name of Their Freedom
13. Valovoima – Vortices
Lataa .mp3 paketti tästä tai tästä
Striimaa tästä:

Masteroinut: Miika Salo
Valokuvat: Elina Kinnunen
Linkkejä:
AM/PM Programme
DoomsDay Sounds
Hiiden Virren Vinguttajat
Iconobreaker
Junglist Vampire
Lizard Drum
SatanoiD
Skelic
Talman
Teknoaidi
Tusk Mite
Uniqu
Valovoima
25.2.2016
Yhteistyöcoreuugeet tulossa pian! Kysymällä lisää tietoa..